Policies and Procedures
Firms that perform Anti-Money Laundering and KYC due diligence are usually required to maintain a set of Policies and Procedures. The purpose of this document is to address a number of specific points.
To identify the risk factors in relation to Money Laundering and Financial Crime, or more specifically how the services provided by the firm may be used by malicious actors as a way to facilitate Money Laundering or Financial Crime.

To outline a risk-based approach to client due diligence and to detail appropriate controls to mitigate these risks.

To set out procedures for escalating concerns to management and reporting suspicious activity.

To carryout routine staff training sessions and to detail how these will be arranged and conducted.
The Policies and Procedures document should be updated from time to time, as and when the firm introduce new services or modify their procedures for verifying and monitoring clients.
Setting up your Policies and Procedures in MLVerify
We will provide you with a text editor you can use to setup and maintain your AML Policies and Procedures. You can find this option under the "Training" menu.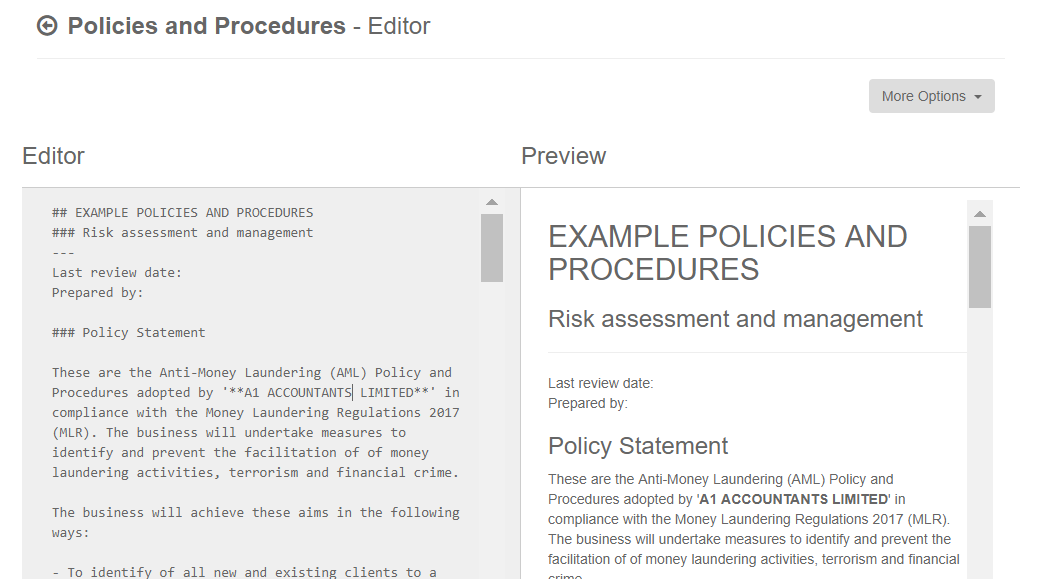 If you don't already have a set of Policies and Procedures you can use the default set provided in the software, you'll just need to make some minimal changes. Alternatively you can create your own bespoke document.
Creating Restore Points
You can create a restore point for your Policies and Procedures at any time, this allows you to review or return to a particular version of the document later. It is advisable to create a restore point before you implement any significant changes to your Policies and Procedures.
To create a restore point, simply click the "Create Restore Point" button at the foot of the page.

Later you can revert to this restore point from the "More Options" menu: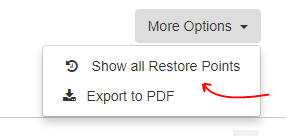 When you click "Show all Restore Points" you will see your recently saved snapshots.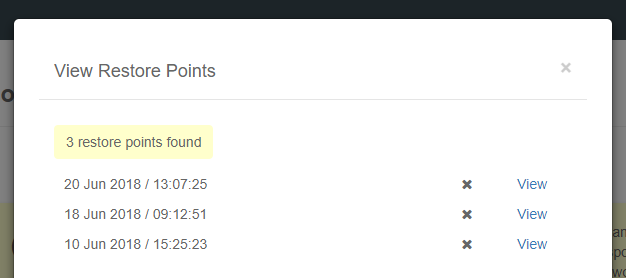 From here you can now view or delete any of your saved snapshots.
You can find out more about the Policies and Procedures document on the HMRC websites.
Complete a Policy Statement for your Business
Requirements may differ depending on your supervising authority. We therefore always recommend you read the detailed guidance published by your supervisor to understand exactly what should be included in this document.