Creating Clients
With ML Verify you can create client records for a number of different client types, including individuals, sole traders and incorporated companies. For incorporated companies you may wish to verify the key officers and shareholders, whereas for individuals there would typically be just one person that you would need to verify.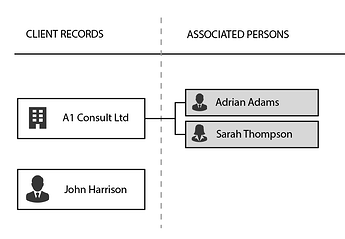 To handle these different structures we allow you to create a record for each client, then add "Associated Persons" to the client record. An example would be a Limited Company with two directors and equal shareholders, the Limited Company would be listed as the client with the two directors and shareholders entered as Associated Persons.
Create a new client record
To create a new client record simply click the option "Create new client" in the left hand menu.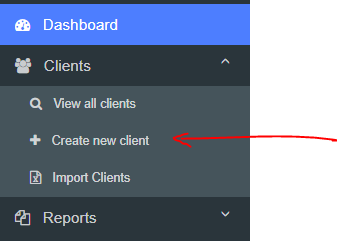 You can start by selecting the client type from the drop-down menu.

ML Verify support the following client types.
Sole Trader
Individual
Non-Limited Partnership
Company Limited by Shares
Company Limited by Guarantee
Limited Liability Partnership
Trust Company
Community Interest Company
For Limited Company clients you can enter the company number and we will connect to Companies House to import all the key information. You will also see an option "Import Officers / PSCs as Associated Persons". This will automatically create any personnel you select to be included as Associated Persons.
That's all you need to do to create a client record, once created you will see a client overview screen with information on the contact details, risk profile, KYC checks and associated persons.
Editing a client record
Once you've created a client you can add or modify additional information for that client by clicking the cogwheel in the "Details" section.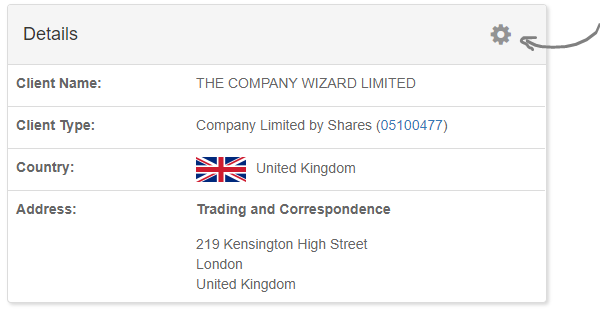 You will then be presented with a tabbed form where you can fill in various other details that you may wish to use as part of your risk-based assessment.

Adding Associated Persons and KYC checks
Once your client record is created you can also start adding Associated Persons and specific KYC checks that you'd like to perform. You can find out more about this in the relevant sections of our knowledge base.
Related video guides